EBA conducts Hokkaido Fieldwork on Indigenous Communities, Environmental Challenges, and Diversity and Inclusion
From October 17 to 26, SOI Asia's EBA (Evidence-Based Approach) project conducted a fieldwork program in Hokkaido, Japan, hosted by Keio University. This time, the program was designed in collaboration with Keio Museum Commons (KeMCo).
In total, 18 participants including faculty members from Cambodia (ITC), Indonesia (UB, UNHAS, ITB, USK, UNESCO Jakarta), Malaysia (UM, USM), Nepal (IOE-TU), Vietnam (HUST), and Japan (KEIO) visited various locations in Tomakomai city, Shiraoi town, as well as Sapporo city in Hokkaido.
Visited locations

Idemitsu Kosan Co,.Ltd. Hokkaido Refinery
Upopoy National Ainu Museum and Park
Regional Restaurant Grandma in Shiraoi Town
Hokkaido University (The Hokkaido University Museum, etc.)
Throughout the fieldwork, participants engaged with indigenous communities, developing awareness of their traditions and rights, investigated the region's pressing environmental challenges, and explored the social aspects crucial for diversity and inclusion. By immersing themselves in the local cultures, the participants gained significant insights into sustainability and cultural preservation, seeing parallels that reflected their own culture and environmental approaches. This mutual reflection fostered a deep understanding among each participant, stressing the significance of addressing these multifaceted challenges not only for ourselves, but also for future generations.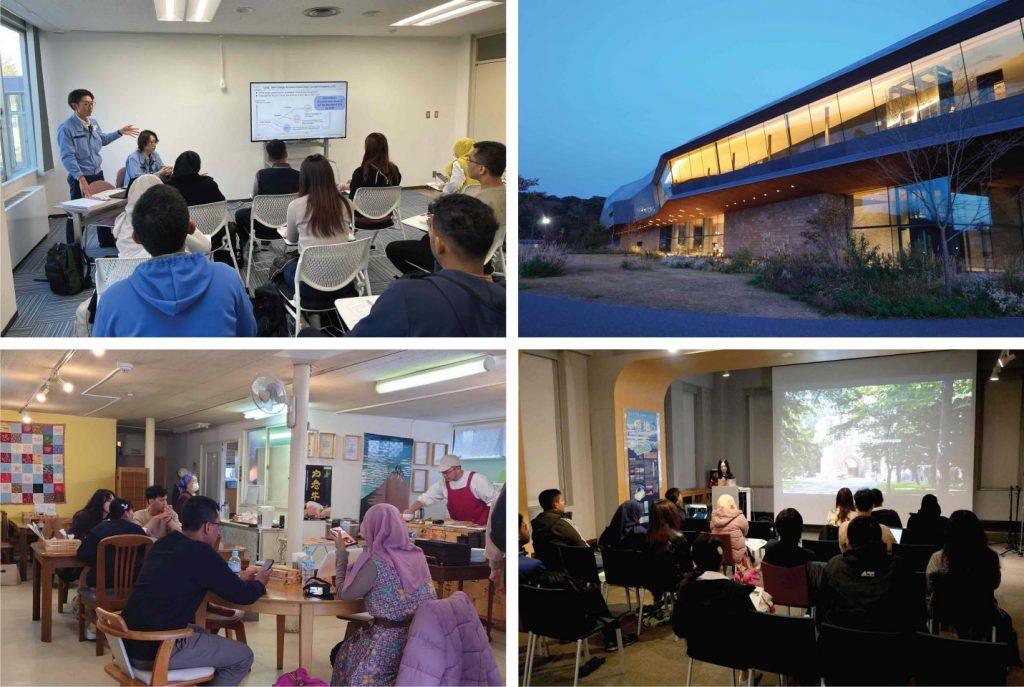 After conducting the fieldwork in Hokkaido, they had the opportunity to express their findings through an exhibition and oral-style presentations, showcasing their findings at KeMCo. This presentation phase allowed participants to share their acquired knowledge, as well as to initiate critical dialogues with a broader audience within the project.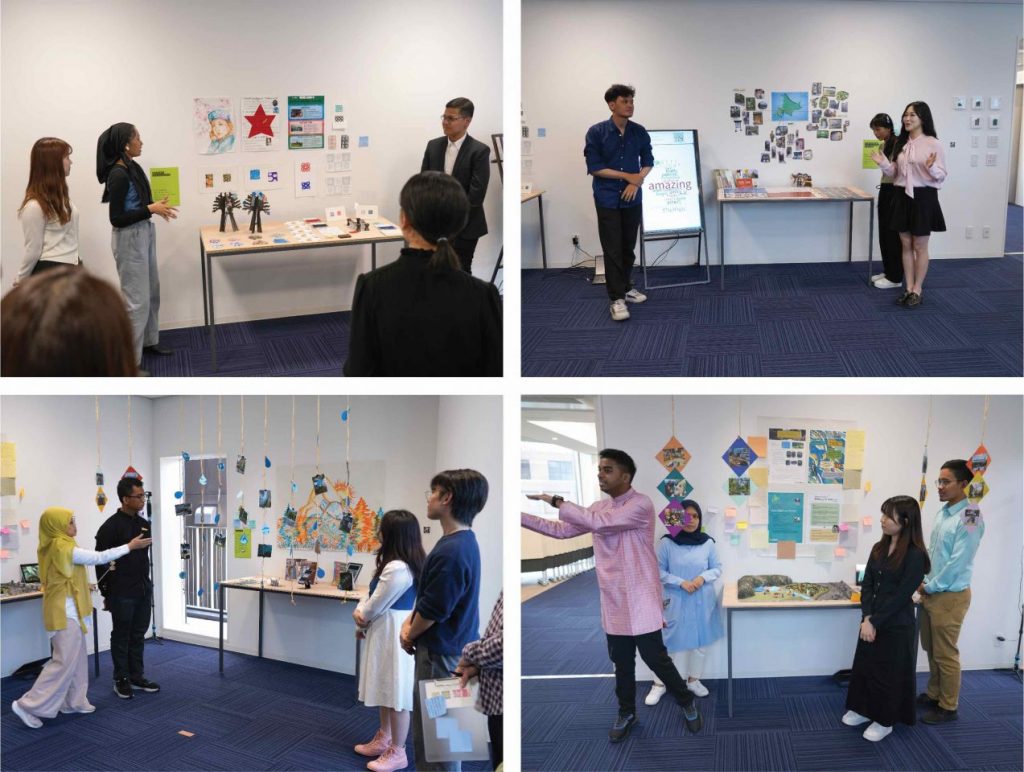 Know more about this program: https://eba.soi.asia/portfolio/hokkaido2023/