On September 21st, during the AI3 and SOI Joint meeting, Achmad Basuki (Universitas Brawijaya, Indonesia), known as Abazh, was awarded the Dr. Suguru Yamaguchi Memorial Award for his extensive contribution to this community. Basuki is an associate professor at the Faculty of Computer Science, Universitas Brawijaya, where he currently serves as the Head of the Department of Informatics Engineering. He is also the secretary general of the Indonesia Research and Education Network (IDREN), where he has been actively coordinating the development of research and education institutions in Indonesia.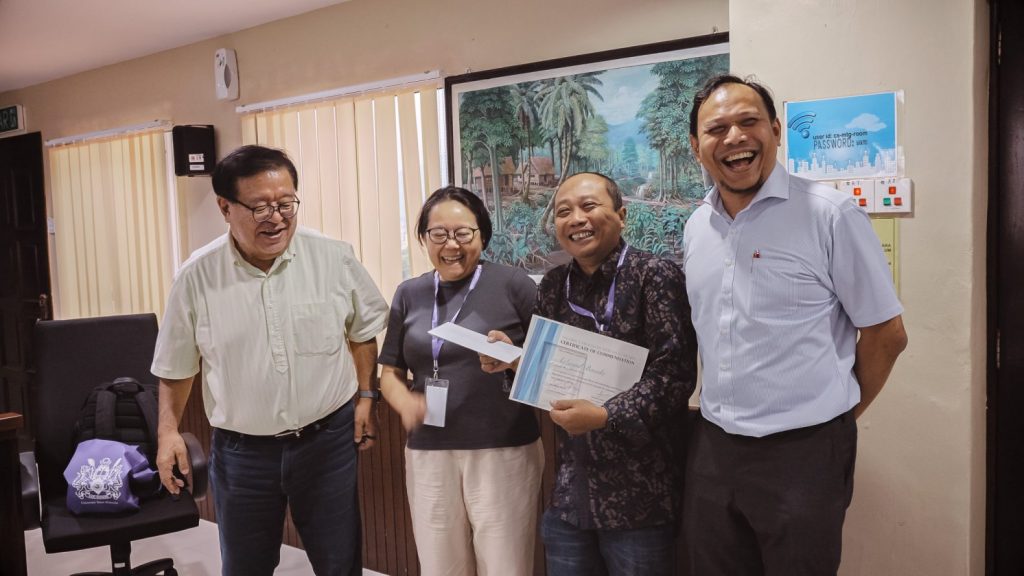 In his acceptance speech, Abazh shared his memories of Yamaguchi and his strong spirit and motivation to contribute to the development of the Internet in the region. He also addressed the importance of this community to foster a new generation of Internet engineers to the future of the Internet.
Abazh has extensive experience operating and managing enterprise networks, such as campus networks and research and education networks, for over 15 years, especially during his 2006 – 2012 master's and doctoral studies at Keio Shonan-Fujisawa Campus, Keio University. His research interests span Software Defined Networking, IoT in rural/challenged networks, Internet Architecture, and IP multicast.
Dr. Suguru Yamaguchi Memorial Award was created in 2017 to commend talented researchers, developers, and operators for the next generations of the AI3/SOI Asia Projects. He founded AI3 in 1996, enabling academic collaboration among research and education communities in 13 Asia-Pacific economies, resulting in a vast contribution to the development of the Internet in the region. He was also firmly committed to cybersecurity and a marathon lover. In April 2014, Yamaguchi was diagnosed with Multiple System Atrophy (MSA) and passed away in 2016, leaving an immeasurable legacy for the next generation.